Christchurch
We flew over the Christchurch and stayed with Cheryl's mum - Dawn. Cheryl's sister (Jackie) and brother (Brett) also live in Christchurch. Here's somefamily pictures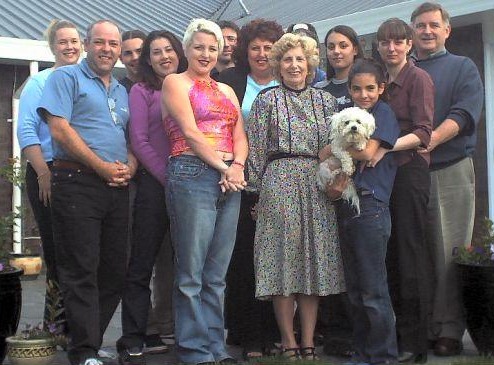 The family in Christchurch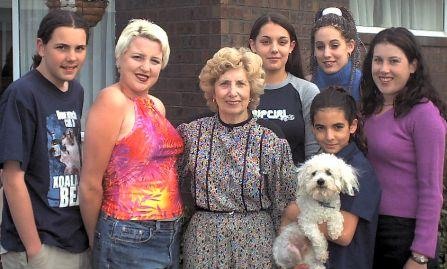 Dawn with the gradkids and the dog -"Washington"

Of course we had a look around the town of Christchurch itself. The Botanicgardens are excellent and we spent a good number of hours exploring there.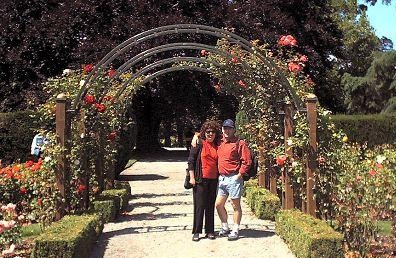 The roses were all in bloom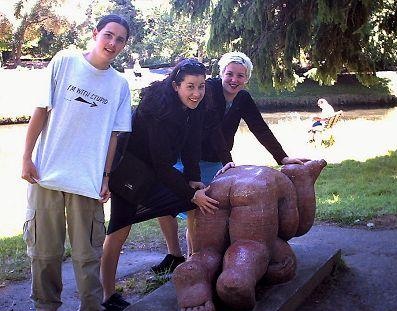 Jody thought this sculpture was "interesting"
---
Whilst in New Zealand, we borrowed Brett's car and drove down the South Island toQueenstown via Greymouth on the west coast.
In Greymouth we had a great time on adirt trike track. The girls when in an amphibous vehicle, while Dad and Michael tookthe trikes. The tracks was very very rough and crossed a few creeks - so we reallyneeded the wet weather gear

Greymouth is a fishing port - here's a fisherman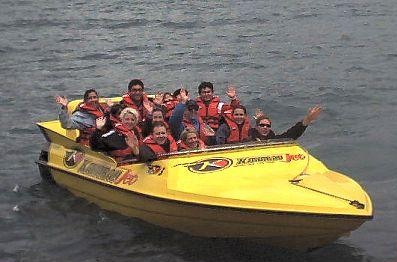 In Queenstown, we had a ride on the rapids Jetboat (madeus all sick!)
And spent some time at the lookoutafter riding up the cablecar
---
| Trip 2001 Home | Sydney | Melbourne |